What is Minimally Invasive Surgery / Laparoscopic Surgery?
Minimally invasive surgery is performed through very small incisions in the abdomen, using laparoscope and specialized instruments. This type of surgery is also called keyhole surgery.The laparoscope is a long thin instrument with a light source at its tip, to light up the inside of the abdomen or pelvis. The camera carries images to a video monitor, which the surgeon can view in real time. Specialized surgical instruments can be inserted through the laparoscope.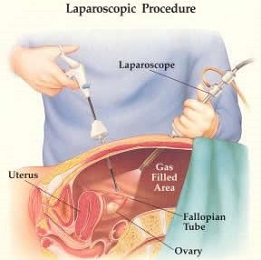 What Surgeries Can be Done by Laparoscopy?
Appendectomy (appendix surgery) Hernia repair (including a ventral and hiatal hernia, and through small incisions nearby
Laparoscopy is used either to treat the problem (laparoscopic surgery) or to diagnose it (diagnostic laparoscopy)
With laparoscopy, the doctor can identify diseased organs, take tissue samples for biopsy, and remove abnormal growths
Cholecystectomy (Gall-bladder surgery)
Chronic pancreatitis and cancer Pancreas surgery
Fundoplication for GERD
Myotomy for achalasia
Adhesiolysis
Colon cancer and diverticular disease
Hysterectomy (uterus removal)
Tubal ligation (family planning surgery)
Other Minimally Invasive Surgeries
Piles painless stapler surgery
Doppler guided HAL & HAL RAR for piles
Endoscopic nose and sinus surgery
Balloon sinuplasty

What are the Advantages of Laparoscopic Surgery?
Comparison Between Open and Laparoscopic Surgery


Laparoscopic Surgery
Small Incisions (less than ½ an inch)
Hospital stay is 1 to 3 days
Patients usually return to work in 5 to 10 days
Lesser risk of Infection
Less pain
Less chance of hernias
Open Surgery
Large Incision
Hospital stay of about 5 days
Return to work in about 4 weeks
Greater risk of infection
More painful
More chance of hernias
Pre-Operative Instructions
Fasting (nil by mouth) for 6 hours prior to surgery preferably 12 hours
Your doctor may ask you to drink a laxative to cleanse your intestine
Stop (smoking, alcohol, tobacco chewing) 7 days prior to surgery
Take (anti-thyroid medicine and anti-hypertensive) with a sip of water on the day of surgery prior to it
Stop taking aspirin, products that contain aspirin, or certain blood thinner medications. May have to take these medicines with advice of doctor, who has prescribed it
Get admitted without wearing any ornaments / threads / bracelets / ring etc, as it will not be allowed in the operation theatre
Arrange for someone to take you to the hospital the day of surgery, and to stay with you following surgery
Post-Operative Instructions
No bed rest is advised
Do all your daily activities like: (bathing, going to washroom etc)
Take small frequent meals rather than having 2-3 heavy meals per day
Do not lie-down immediately after meals
Avoid spicy / oily foods for 3-4 weeks post surgery
Have plenty of oral fluids and high fiber diet to avoid constipation
Do not lift heavy weights and do strenuous exercise or work for at least 1½-month post surgery
Avoid (yoga, kapalbhati, etc,) for at least 1-month post surgery
Wear abdominal binder while rising up from the bed and lying down to avoid strain over the abdomen
Do not wear belt while sleeping
Bring all the reports and discharge summery while coming for follow-up
If you have any problems and queries, please contact doctor
Our Specialist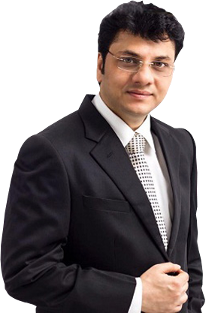 Dr. Nitish Jhawar
M.S., FMAS, FIAGES, FALS, FACRSI
Fellow Advance Laparoscopic Surgery
Fellow Colorectal Surgery USA
Senior Laparoscopic & Colorectal Surgeon
Phone No: +91 9322 229 159
Email Id: info@neoalta.com