Causes of Pain in Females
Colo-Rectal cancer is cancer arising from the colon or rectum, more common after the age of 50 years, and among the Chinese. It is one of the easily prevented cancers because it can develop from polyps that can be removed before they become cancerous.


Who Should Get Screened for Colon and Rectal Cancer?
If you answer "yes" to any of the following questions, talk to your colorectal surgeon about getting screened for colorectal cancer.
Are you aged 50 or older?

Are you having blood in stool?

Is there any recent change in your bowel habit?

Has your first degree relative had colorectal cancer?

Has your first degree relative had colon polyps?

Do you have a chronic inflammatory bowel disease such as ulcerative colitis or Crohn's disease?
Why Screening Asymptomatic Individuals Have Great Chances of Cure?
The majority of colorectal cancers arise from adenomatous polyps which are largely asymptomatic and it takes 5-10 years for transformation to occur.
Thus, screening asymptomatic individuals for the presence of adenomas and early cancers has good chance of cure.
When colorectal cancer screening should begin?
Screening schedule
Screening should begin at ages 50, which are at average risk for colorectal cancer. People with high risk should be screened earlier.
Average Risk Group– Asymptomatic and no family history
Screening starts at 50 years of age

Digital rectal examination, and Stool occult blood testing – Every year

Flexible sigmoidoscopy- every 5 years

Colonoscopy – every 10 years

Barium enema – every 5-10 years
High Risk Group
Family history of colorectal cancer- colonoscopy 10 years prior to youngest case in family

Personal history of colorectal polyp- Colonoscopy one year after polypectomy if polyp was more than 1 cm, multiple and villous or three years after polypectomy for solitary tubular polyp.

Personal history of colorectal cancer/endometrial/ovarian cancer

Very High Risk Group

Family history of familial adenomatous polyposis

Family history of non polyposis colorectal cancer- Colonoscopy 10 years prior to youngest family member

People with inflammatory bowel disease- after15th year of diagnosis
What are the Screening Methods for Colon-Rectal Cancer Detection?
What is the Cause of Colorectal Cancer?
How Colorectal Cancer is Diagnosed?
How to prevent Colorectal cancer?
Our Specialist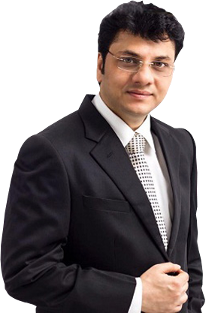 Dr. Nitish Jhawar
M.S., FMAS, FIAGES, FALS, FACRSI
Fellow Advance Laparoscopic Surgery
Fellow Colorectal Surgery USA
Senior Laparoscopic & Colorectal Surgeon
Phone No: +91 9322 229 159
Email Id: info@neoalta.com