What is Colonoscopy?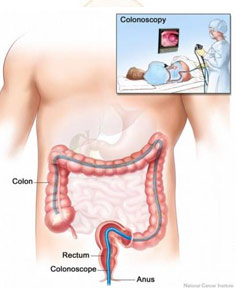 Colonoscopy is a safe, effective method of examining and diagnosing condition of the large bowel ( colon and rectum) using a long, flexible, tubular instrument. Most colonoscopies are done on an outpatient basis.
It is an effective method for screening for colorectal cancer. Malignant growths can be detected and biopsied and asymptomatic polyps can be removed before malignant transformation occurs.
Who Should Have a Colonoscopy?
Colonoscopy is routinely recommended to adults 50 years of age or older as part of a colorectal cancer screening program.
Patients with a family history of colon or rectal cancer may have their colonoscopy at age 40.
A colonoscopy may be necessary for
Unexplained abdominal symptoms.
Recent change of bowel habits
Bleeding from rectum or positive for blood in the stool
Inflammatory bowel disease (colitis)
Verify findings of polyps or tumors in barium enema exam
Bowel Preparation for Colonoscopy
Procedure (How is Colonoscopy Performed?)
Our Specialist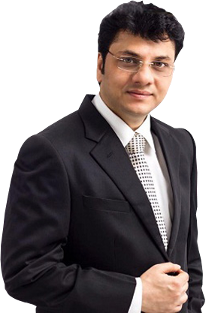 Dr. Nitish Jhawar
M.S., FMAS, FIAGES, FALS, FACRSI
Fellow Advance Laparoscopic Surgery
Fellow Colorectal Surgery USA
Senior Laparoscopic & Colorectal Surgeon
Phone No: +91 9322 229 159
Email Id: info@neoalta.com