Home Care for Benign Paroxysmal Positional Vertigo
Benign Paroxysmal Positional Vertigo and other non specific peripheral vestibular disorders where etiology is unknown can be managed by following protocol—


Reassurance (Wait and watch) with home care
Vestibular Rehabilitation Exercises (physical therapy)
Medicines (pharmacotherapy)
Reassurance and Home care Benign Paroxysmal Positional Vertigo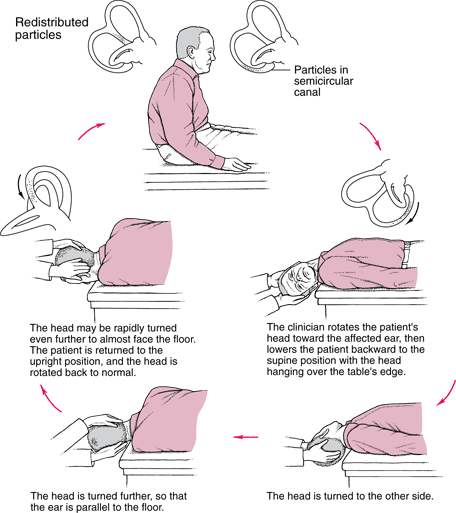 Peron with acute vertigo is anxious and afraid of stroke or tumor. Most of the patients develop emotional reaction to vertigo which may result in aggravation of the symptoms. These patients need strong reassurance.


As BPPV is not intrinsically life threatening and symptoms usually reduce in a week's time and disappear in about 4-6 weeks thus patient should be explained about the benign and self limiting nature of the disorder.


Nature has marvelous capacity for compensation of imbalance which can be accelerated by certain exercises.


Self Home care while waiting for nature's compensation of imbalance
Avoid sudden jerky head movements and body position changes.
Avoid sleeping on the "bad" side.
Get up slowly and sit on the bed for a minute before getting out of the bed.
Avoid bending down and extending the head
Avoid driving, working at heights or with machinery during acute attack of vertigo.
Cawthorne Cooksey exercises (see details below)
Positional exercises of Brandt and Daroff (see details below)
Home Epley Maneuver (See detail below)
Cawthorne Cooksey exercises
Positional exercises of Brandt and Daroff
HOME EPLEY MANEUVER Home Epley Left
Our Specialist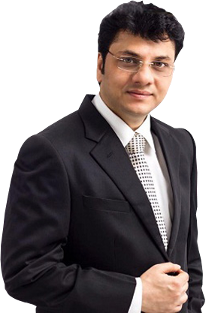 Dr. Nitish Jhawar
M.S., FMAS, FIAGES, FALS, FACRSI
Fellow Advance Laparoscopic Surgery
Fellow Colorectal Surgery USA
Senior Laparoscopic & Colorectal Surgeon
Phone No: +91 9322 229 159
Email Id: info@neoalta.com