Q1. I am a 25 yr old sportsman. I noticed a lump in my groin 3 days ago. My family physician diagnosed it as hernia & advised surgical opinion want to know what a Hernia is?
A hernia is a protrusion of contents of the abdomen through a weakness or tears in its muscles forming a lump underneath the skin. Mostly it is seen in the groin but it may be present on abdominal wall above, at or below umbilicus & at the site of surgical scars.
Q2. I have a Hernia near my naval but it is painless, soft & disappears on lying down, very rarely it swells turgid or pains. Do I still have to go for surgery?
Q3. Is surgery a must for a Hernia and what are the options which I can choose from?
Q4. How long it will take to recover after Hernia surgery?
Q5. When can I return to work after surgery?
Q6. I have a Hernia surgery planned next week. Can I drive back home after discharge?
Q7. Can my Hernia be repaired using single incision laproscopy?
Q8. I delivered my 2nd baby an year ago and noticed a lump by the side of previous surgery scar. Doctor suggested repair using a mesh. I am scared to have a foreign body inside what to do?
Q9. My father was operated for Hernia long back. Do I need to undergo checkup to rule out the same? Is hernia hereditary?
Q10. My mother is 55yrs old & she has been operated for Ventral Hernia twice but it has recurred. She has a 12cm defect in the midline. What kind of repair will solve her problem?
Q11. I have noticed that my belly button becomes prominent on standing & coughing. I have read on internet & it looks like Hernia. What tests should I do to confirm my diagnosis?
Steps to Prevent a Hernia
Hernia results from combination of weakness in the muscles and strain on body
Maintain healthy weight: healthy weight is determined by your height measured by BMI (Body mass Index) Overweight causes stress on body. Consult your dietician for diet and exercise plan.

Coughing should be shown to doctor. Quit smoking

Allergy causing excess sneezing and coughing should be treated

Eat fruits, vegetables and grains to avoid constipation

Do not lift weight more than you can handle
Our Specialist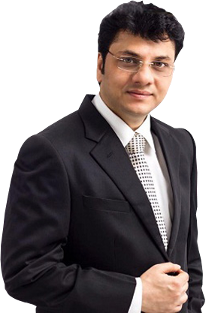 Dr. Nitish Jhawar
M.S., FMAS, FIAGES, FALS, FACRSI
Fellow Advance Laparoscopic Surgery
Fellow Colorectal Surgery USA
Senior Laparoscopic & Colorectal Surgeon
Phone No: +91 9322 229 159
Email Id: info@neoalta.com