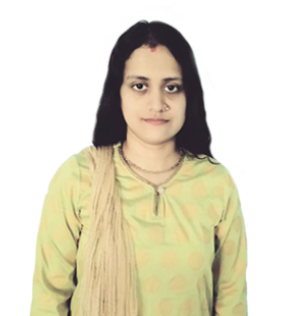 Titir Samal
Senior Audiologist and Speech Therapist

Contact Information
+91 9322 229 159
Titir Samal
Masters audiology & speech Therapy
Senior Audiologist & Speech Therapist
Hearing Test/Hearing aid fitting
Titir Samal is post graduate qualified
senior audiologist and speech therapist
at
Audicco Speech Hearing Center
at
Neoalta Specialty Clinic Vashi
, Navi Mumbai.
She has 3 years of experience in comprehensive diagnostic for Infant, children, adult and elderly with hearing loss. (PT Audiometry, Impedance Audiometry, BERA, ASSR, OAE, BOA)


She has good experience with hearing aid fitting for different hearing aid manufacturer companies including Starkey, GN Resound, Siemens, Widex, Alps


She has special interest in Tinnitus, Vertigo disorder management, Hearing aid fitting, Early hearing intervention and speech therapy.
Neoalta Specialty Clinic
Vashi, Navi Mumbai
11:00 AM - 08:00 PM
(Monday to Saturday)
Clinical Expertise
AUDIOLOGY – DIAGNOSIS AND REHABILITATION in Pediatrics, adults and geriatric patients (Pure Tone Audiograms, Immittance Audiometry, Behaviour Observation Audiometry, ABR, ASSR, OAE)
Hearing aid trial & Fitting
Pre and Post cochlear implant management
Single sided deafness BAHA and Cross management
Speech Diagnostics & Therapy for language, articulation, fluency (Stammering), swallowing, Autism, Learning Disability, Attention disorders, Childhood Apraxia, Cerebral Palsy, Semantic Pragmatic disorder
Voice Therapy including vocal nodule and cleft lip/palate
Tinnitus Therapy
Vertigo Evaluation and therapy
Mothers training program, Auditory verbal therapy
Professional Experience
Audiologist at Amplifon at…1st January 2017 to 30th September 2017

Audiologist at Bloom Senso Hearing Centre, Widex, at.. 2015 to 2016

Regional Audiologist & Clinical trainer at Alps International from 2014 to 2015

Speech Language Pathologist at Medica Superspeciality Hospital from 2015 to 2016

Speech Therapist at Vertigo Deafness Clinic from 2014 to 2015

Master in Audiology and Speech Language Pathology from – West Bengal University of Health Sciences

Graduate in Audiology and speech therapy ---- Ali Yavar Jung National University of Hearing Handicapped, Eastern Regional Centre
Internship:
Audiology department at AYJNIHH, ERC for 6 months

Speech & Language evaluation department at AYJNIHH, ERC for 3 months

Speech therapy department at AYJNIHH, ERC for 3 months
Pre & Post surgical care of cochlear implant by Dr. S.P. Dubey on 20014
Mothers training program for auditory verbal therapy by Mrs. Shilpi Narang on 23rd January 2014
Need of digital hearing aid by Ms. Annu Priya Head Audiologist, Starkey India on 2015
Signs & symptoms of benign proximal peripheral vertigo by Dr. Ramanuj Sinha on 2013
Management of central auditory processing disorders by Dr. A.K.Sinha on 2012
Clinical conferences attended > 120 and more than 100 Journal Clubs attended as part of curriculum
12th Annual conference of Amplifon, held on Delhi, on 23rd April, 2017
Conference arranged by Sonova group for launching the new product Lithium-ion Rechargeable Battery Hearing Aids on June 27th 2016, held on Kolkata
3rd Annual Conference of Alps by launching the new hearing aid Amazer, on 24th January, 2014