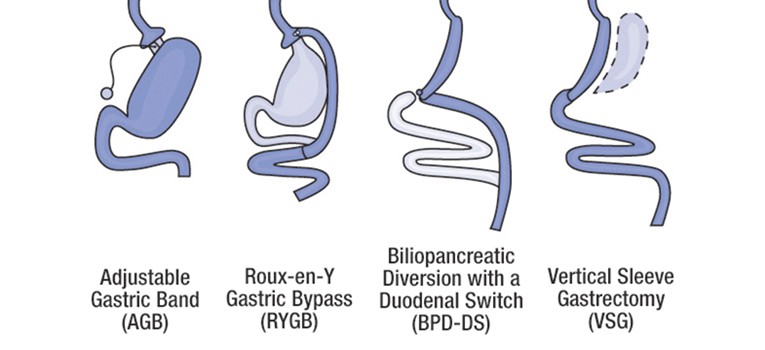 In spite of an extremely fast-paced, modern lifestyle with immense activities, a large portion of the global population is suffering from obesity and associated health ailments. People who are overweight or 'at risk' of developing health problems generally want to take some drastic measures like taking diet pills or going through a bariatric (weight-loss) surgery to trim off the excess fat in their bodies. Read this article to find out the risks and dangers involved with diet pills or bariatric surgeries.
Risks of Diet Pills
In US, the FDA, though officially overseeing the safety of food supplements, is actually short-handed and overloaded with responsibilities, and limited in its power to scrutinize food supplements! The Council for Responsible Nutrition confirms that there are so many products it is tough to monitor all of them! On the other hand, the Federal Trade Commission is responsible for cracking down on misrepresented advertising of food supplements, but they are also severely short-handed.
According to Steven Nissen, MD, a cardiologist at the Cleveland Clinic and a Prevention advisory board, If Your Diet Drug Works…It's Bad for You! The drug-specific risks are listed here:
The drug called fen-phen contains Fenfluramine, which has reportedly caused heart and lung problems, and has been removed from the market.
In 2010, a drug known as Sibutramine was taken off the U.S. market after reports of increased risk of heart problems or stroke caused by the drug.
Some other drugs known as sympathomimetics amines have reportedly led to high blood pressure and stimulated heart conditions.
Lipase inhibitors like Xenical or Alli can cause liver problems.
A drug called Qsymia, though approved by the FDA in 2012, contains an ingredient called topiramate, which has reportedly caused birth defects in pregnant women consuming Qsymia for weight loss.
Many stimulant weight loss drugs may be associated with
Anorexiants that suppress appetite can also cause high blood pressure, insomnia, nervousness, vision problem, raised heart rate, or headache.
The Side Effects of Weight Loss Drugs (Diet Pills) lists common problems associated with the majority of diet pills, which includes constipation, rapid heart beat, restlessness, insomnia, dry mouth, or withdrawal symptoms. WebMD's article on Prescription Weight Loss Drugs reports that moderate eating and regular physical exercise are the key to healthy weight loss.
Dangers in Bariatric Surgery
Patient Info on Weight Loss Surgery states there the three types of weight loss surgeries include surgery to reduce the size of the stomach, surgery to alter the current metabolic system in a human body, and a surgery that combines the above techniques. According to Bariatric Surgery: Risks and Rewards, here are the common risks involved with bariatric surgery:
1. In spite of low-mortality rates associated with bariatric surgery, the highly standardized surgical practices, post-surgical complications can be both long term and severe.
Note: Patients with any kind of post-bariatric surgery complications are advised to consult the surgeons immediately.
2. Post-surgical complication which are considered "acute" include anastomotic leaks, infections, internal hemorrhage, obstruction, arrhythmias, and pulmonary emboli. The acute complications usually happen in 5–10% of the surgical cases.
3. Post-surgical complication which are considered "long term" are linked to nutritional deficiencies due to bariatric neuropathy. This category of complications includes anastomotic stenoses, internal hernias, and emotional disorders. In this case too, post- surgical patients are advised to immediately report health conditions to surgeons.
4. Another reported problem of bariatric surgery is hypoglycemia, which can suddenly surface even years after surgery. During this condition, patients can display plasma glucose levels as low as 30 mg%. 47 of the patients under study actually recovered within a year of some specialized medical procedure.
Note: As the majority of the reported complications require prompt action, it is recommended that the patient reports the changing health condition to the bariatric surgeon or an expert as soon as possible. Additionally, Life after Bariatric Surgery provides a glimpse into the altered lifestyle after surgery.
How to Make an Informed Decision about Weight Loss
When taking dietary pills, try to select doctor-prescribed medicines. In case of off-the-counter products, even a minor health problem should be reported to FDA's MedWatch Safety Information and Adverse Event Reporting Program. The decision about a bariatric surgery should be made only after careful consultation with a reputed expert in the field.